"I wanted to write to say thank you and to express my gratitude to Andy, Jessie, and Samantha. I went from starting in jazz sneakers to upgrading to a 1-inch Cuban heel to the 2 inch flared heels. There were times I thought I'd never get back to dancing, certainly not rigorously, and certainly not in Latin ballroom shoes again. But here we are! I am thankful for your patience, for your assistance with my physician, for your technical knowledge, all the manual work, and for helping me retrain and reclaim my body as well as one of the activities I most love — dance. After three years with two surgeries and lots of physical therapy, I've learned to listen to my body, tend to it, prevent reinjury, and thrive again. I even went on an adventure trip to Costa Rica in January and had ZERO foot pain. It was a long, physically and emotionally demanding journey, and I'm so glad I had the three of you to help me get through this process."
Azra H.
---
"I had been battling a very painful bout of Achilles tendinitis early on my training for my first marathon. The pain was severe and disruptive, leaving me with doubt that I could even run the race. Andy, Jessie and staff explained the treatment plan and immediately got to work. Not only did I finish the race PAIN FREE, I beat my time goal and will always be grateful of the amazing job done by the staff at OrthoRehab Specialists!"
Andy W.
---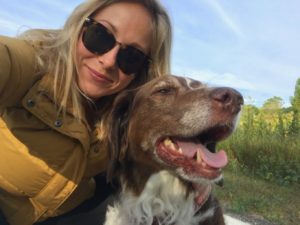 "I'm so grateful for Matt (Dr. Siewert) at OrthoRehab Specialists. After rupturing my Achilles and having it repaired in June of 2018, I had a long road of recovery ahead of me. During my journey, I experienced a serious complication. My physician at the time didn't take the complication seriously. He didn't think anything was wrong. Despite regular physical therapy and following my doctor's instructions, I wasn't getting any better. One afternoon, the issue came to a head and Matt stepped in, identifying the problem and going above and beyond to ensure I got the care I needed. Through OrthoRehab Specialists, I was able to get connected to a top area physician quickly, who after another surgery, was able to resolve my issue. I was a very active person prior to my injury and I'm finally getting back to doing the things I love, which include running, walking my dog, hiking, yoga, fitness classes, and more. I highly recommend OrthoRehab Specialists. The staff is personable, professional and willing to go the extra mile for their patients."
Elisabeth J.
---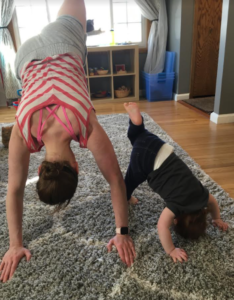 "I became a patient of Andy's a few years after undergoing spine surgery. Under Andy's care and guidance, I regained and improved strength and function, and, maybe even more importantly, developed confidence that through dedication and persistence, I truly could improve my physical wellbeing. In the last few years, Andy has helped me physically prepare for and recover from a foot surgery, pregnancy, and delivering my daughter via Cesarean section. Andy has helped guide me through each physical challenge with effective home physical therapy programs tailored to my specific needs and thoughtful recommendations on areas of life that would complement my health goals (e.g., how to identify good shoes following foot surgery, strategies for maneuvering a heavy infant into and out of a car seat, etc.). Andy and the entire OrthoRehab team are warm, welcoming, and thoughtful experts that will ensure every patient is treated with a carefully tailored program that is best suited to meeting and exceeding their health needs."
Anje M.
---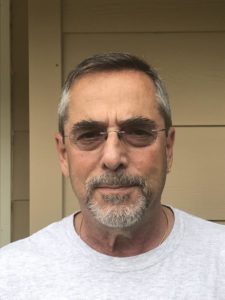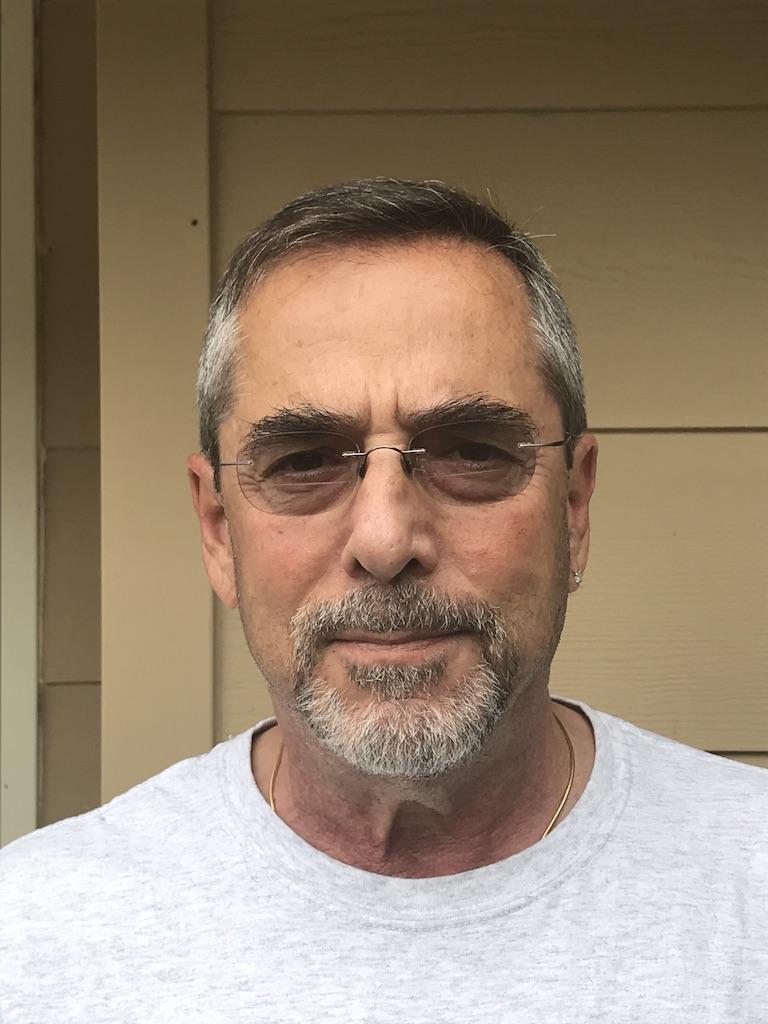 "After having a major left foot surgery and right foot bunion & fusion surgery, I went to physical therapy at OrthoRehab Specialists. I am now able to walk normally again without pain. I never imagined I would recover completely. Matt and Samantha were terrific! Each visit they thoroughly evaluated my progress and taught me exercises that helped me totally recover from both surgeries. Their knowledge and expertise, was truly amazing. I highly recommend Matt and Samantha to anyone needing rehab."
Bruce W.
---
"Working with Matt was great. He was very knowledgeable and helped me get back to where I wanted to be!"
Karrie L.
---
"I've seen many physical therapists over the years. Nobody has every genuinely cared about my recovery the way Andy and his team have."
Joe R.
---
"Following a femur and foot fracture due to osteoporosis, I saw Andy Masis for physical therapy. Andy created a rehabilitation program including manual therapy, ultrasound and laser therapy and muscle strengthening exercises. It was a long journey back to health. I was in a knee-high, orthopedic boot for 10 weeks in addition to a femur fracture on the opposite leg. Once I was out of the boot, I needed to strengthen both my foot and leg as well as regain my gait. With the guidance, patience and care of Andy and the ORSI staff, I was back hiking 9 months after the onset of the fractures.
In a subsequent injury to my Peroneal tendon, I saw Matt Siewert. Knowing my past history and my career as a Pilates instructor, Matt worked with me to reduce the inflammation and regain my strength and fulI range of motion. His expertise and guidance expedited my recovery and return to my normal work and sport activities. I am truly grateful for the professional care and dedication of Andy, Matt and all of the ORSI professionals that assisted in my care."
Carol S.
---
"From day one, we had a plan for how to reach my goal in a safe, healthy, and responsible manner. I always knew what we were doing and why. I was treated as a person and not a symptom. My team gave me confidence that our plan would not aggravate my pain, as several months of my own self-care was fruitless. Leaving the office on that first day, I already trusted my team and that we were in it together."
Dianna R.
---
"Matt did an excellent job identifying my injury, developing a program to address my injury, and helping me become more aware of the importance of my core strength."
Paul L.
---
"My favorite experience was having the realization that things I thought I wouldn't be able to do like jumping in actuality I was able to do with the help and coaching of Matt."
Betsy B.
---
"I can't overstate the positive impact and outcome I had at physical therapy. When I started working with Matt I was on a knee scooter to help relieve a painful heel. I had given up on walking as a form of exercise as well as most activities that involved me being on my feet. I now have very little pain and have resumed walking! I felt like a partner in this endeavor. Matt and Samantha helped wanted me to understand the reason for the assigned exercises. I had an aha moment when they put me in front of a mirror so I could see and understand what was happening. I really appreciate the commitment to educating me and involving me in my own recovery."
Gail I.
---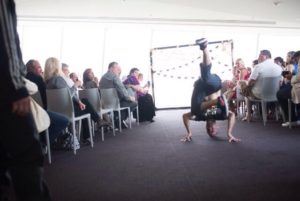 "As a competitive dancer, I place incredible demands on my body, and have wrestled with wrist, shoulder, and knee injuries. I have chosen to work with the OrthoRehab professionals time and time again because of really three reasons. First, they are truly passionate about what they do and they care about me. Second, they are athletes and professionals, and thus they know what I am going through at each stage of recovery and rehab. And finally, they apply these things, that is, their passion and personal experience, to provide me with expertise that has allowed me to heal and excel, which is everything to me."
Mark H.
---
"I came to OrthoRehab after surgery on my right foot. The staff is wonderful and cares about the total health and maintenance of your body. I left with the skill to maintain my body for good health."
Duane F.
---
"My experience at Orthopedic Rehabilitation Specialists has been nothing but support, encouragement, and knowing how to expand on my personal goals. From the therapist, to the students learning and applying their skills, I have regained the use of my legs to the point I haven't used my cane or wheelchair in years. I would not have been able to achieve this goal without my weekly visits to keep my muscle memory in my legs, prevent my lower back from spasaming, and maintaining my alignment. They know when to push me, and when to take a step back and reassess the situation. This is what keeps me coming back. I always tell my team how happy I am to have found them. Words cannot say enough!"
Susan P.
---
Matt & Samantha get to know your problems and properly build a workout program to fit your goals.
Maynard B.